At Karpet Kleen Services we can remove almost any stain from carpets, rugs or upholstery. With our stain removal & deodorising services, your home furnishings will be stain free in no time.
Don't worry about stains, spills, spots or dirt – we can protect your carpets and upholstery with a special stain-resistant coating.
Keep carpets looking like new, we only use the best fabric and carpet protector to repel oil and water-based stains on all types of surfaces.
We only use highly trained technicians who know and understand which stain treatment is right for each carpet or fabric. All of our stain guards are non-toxic, child, pet and environmentally friendly.
Deodorising & Stain Removal 
When your home has constant odour problems it's hard not to feel embarrassed.  Some odours are difficult to trace, especially those in carpets, upholstery, mattresses, and home fabrics such as curtains. Find the solution with our expert carpet stain remover.
At Karpet Kleen Services we only use the latest cutting-edge deodorisers to permanently eradicate unwanted smells.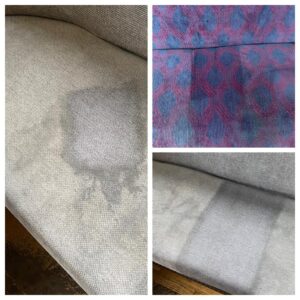 Drinks stains on pub upholstery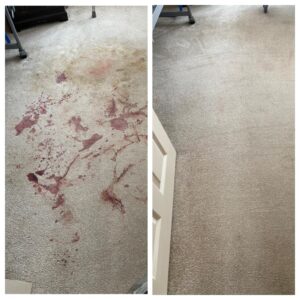 Blood on carpet
Contact us now for your FREE quote.
____________
Stains from a pest infestation? We can help you with both your stains and your pests! Visit us at Doncaster Pest Control.